It's a new year and MCMF is very pleased to announce the addition of three new members to our board: Brenda Chen, Alexis Lyon, and Terri Woodfolk! We are very pleased to have them onboard and look forward to their continuing contributions.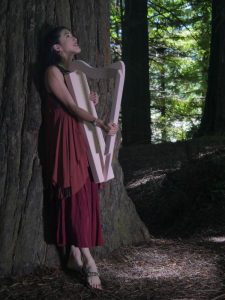 Brenda Chen is a harp-playing and harp-loving person with a longtime connection to MCMF as a BAYHE member, MCMF volunteer, and fundraiser. She wishes to one day build and direct her own musical healing center and create more opportunities to make the world a better place through the arts. With her interest in exploring how nonprofits function and execute their visions, we think she's a wonderful addition!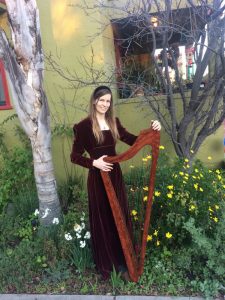 Alexis Lyonis a BAYHE alumna and longtime MCMF supporter and volunteer. In her daily work, she is a teacher of special needs children for the San Francisco Unified School district. She has been instrumental (pun intended!) in introducing the folk harp to San Francisco's public schools, founding and directing the successful afterschool Harp Club at John Muir Middle School. With her dedication to music, education, and accessibility, we are lucky to have her!
Terri Woodfolk is a kind and musical person with a deep connection to the harp. She is a longtime volunteer for MCMF with a great respect for our work. She has been essential to organizing concerts, and is committed to MCMF's mission of education through world music. She continues to bring joy and skill (and sometimes candy!) to the members of BAYHE and MCMF. With her attentiveness, organizational and professional skills,  we're so glad to have her onboard!
Our first Board meeting with our new members generated so many wonderful, exciting ideas for MCMF's coming year! Please keep checking our website for news and events to come!