We're back!
And as you can tell from a lack of formal updates, it was a busy last week! The tour was everything really: exciting, magnificent, exhausting, beautiful, busy, and a lot of fun! On bayhe.org you can see many informal photos taken on various cameras from the tour. Our professional photographers and videographers who accompanied us have loads of footage and we are being patient and are excited to see their work as it get edited and uploaded online.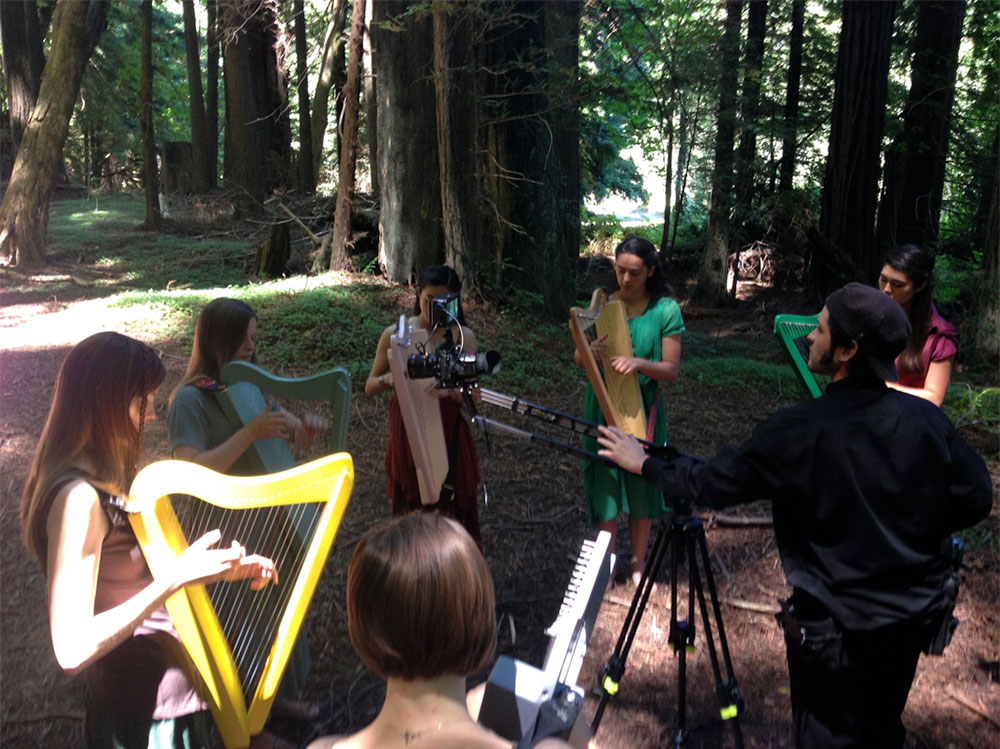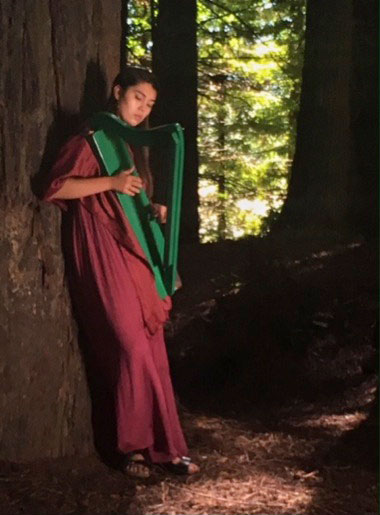 The concerts were beautiful and those who were fortunate to travel up to Humboldt were a fantastic audience. We performed 3 concerts in informal settings and one formal acoustic concert at the local church. It was special to perform outside, surrounded by a redwood forest and to play for visitors, family, and friends where we could encourage our listeners to learn about these special trees and to donate to the Humboldt Redwoods Interpretive Association.
While our concerts reached the limited number who were present those days, we feel our most important work of the tour was to shoot artistic video of BAYHE playing harp in the forest. These "music videos" feature the Bay Area Youth Harp Ensemble performing 3 pieces from our tour repertoire along with gorgeous spanning shots and artful close-ups in the Redwood groves. These videos will be uploaded and made available to the world to continue the mission of our tour to raise awareness for years to come of the beauty and need to protect these Ancient Giant Redwood trees.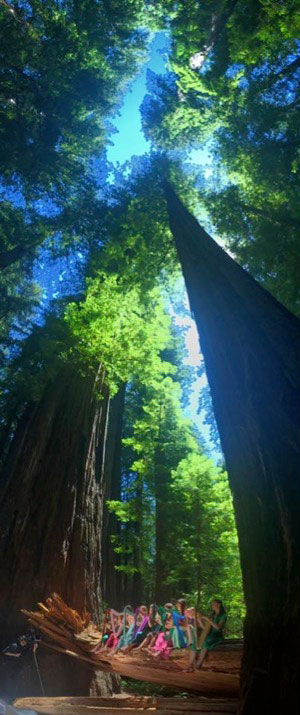 It took a lot of energy, planning, money and vision but having had a peek at the raw footage, it's safe to say it's going to be jaw-dropping beautiful. Here's one of our favorite shots by Lyrinda Snyderman using her special panoramic lens from the Friday July 1 video shoot of our song "Bay Tree".
We look forward to continuing our work with HRIA to support the work they do, and everyone who is putting time and energy to raise awareness for these magnificent trees.
For more information about our non-profit, please call (510) 548-3326
Diana Stork, MCMF Director and Jasmine Low, Assistant Director
Berkeley, California