For many years, MCMF has run the Harp Room for Crowden's Community Music Day. We were back again this year, introducing hundreds of young children to harps of all sizes and origins. We had a nyatiti, a Venezuelan harp, a lever harp, and many colorful Harpsicles to go around!
Our wonderful volunteers, including Shawna Spiteri, Emma Roos-Collins, Terri Woodfolk, and MCMF Director Diana Stork gave mini lessons all day long as streams of children poured in, excited to try an instrument many of them had never seen in person before!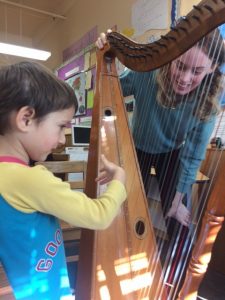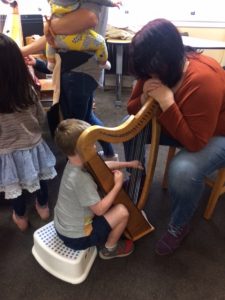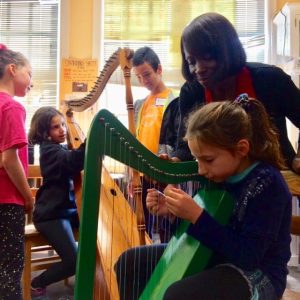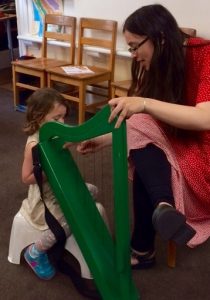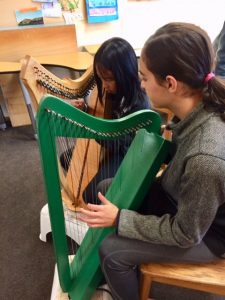 Thanks, Crowden School! We'll be back next year!